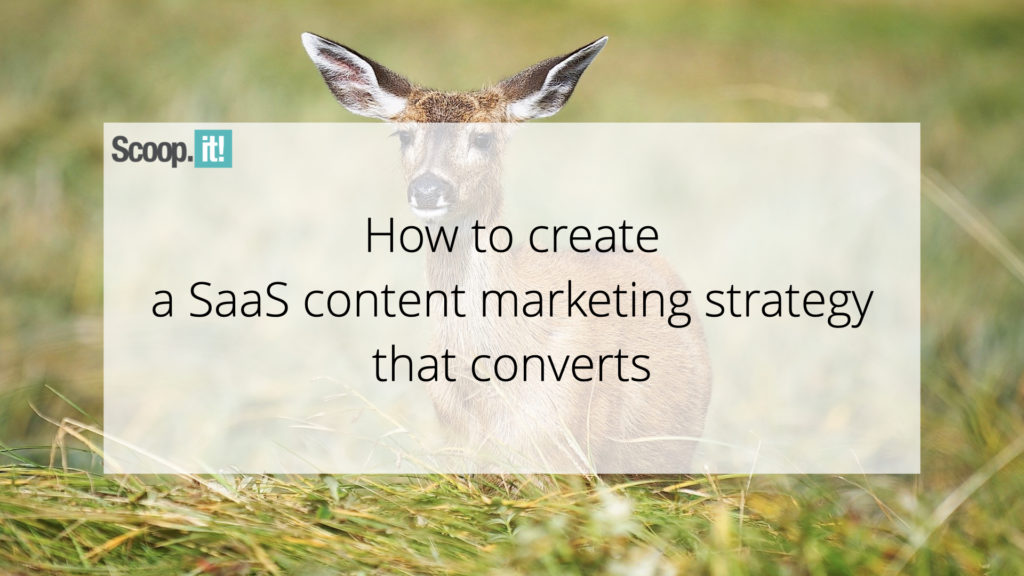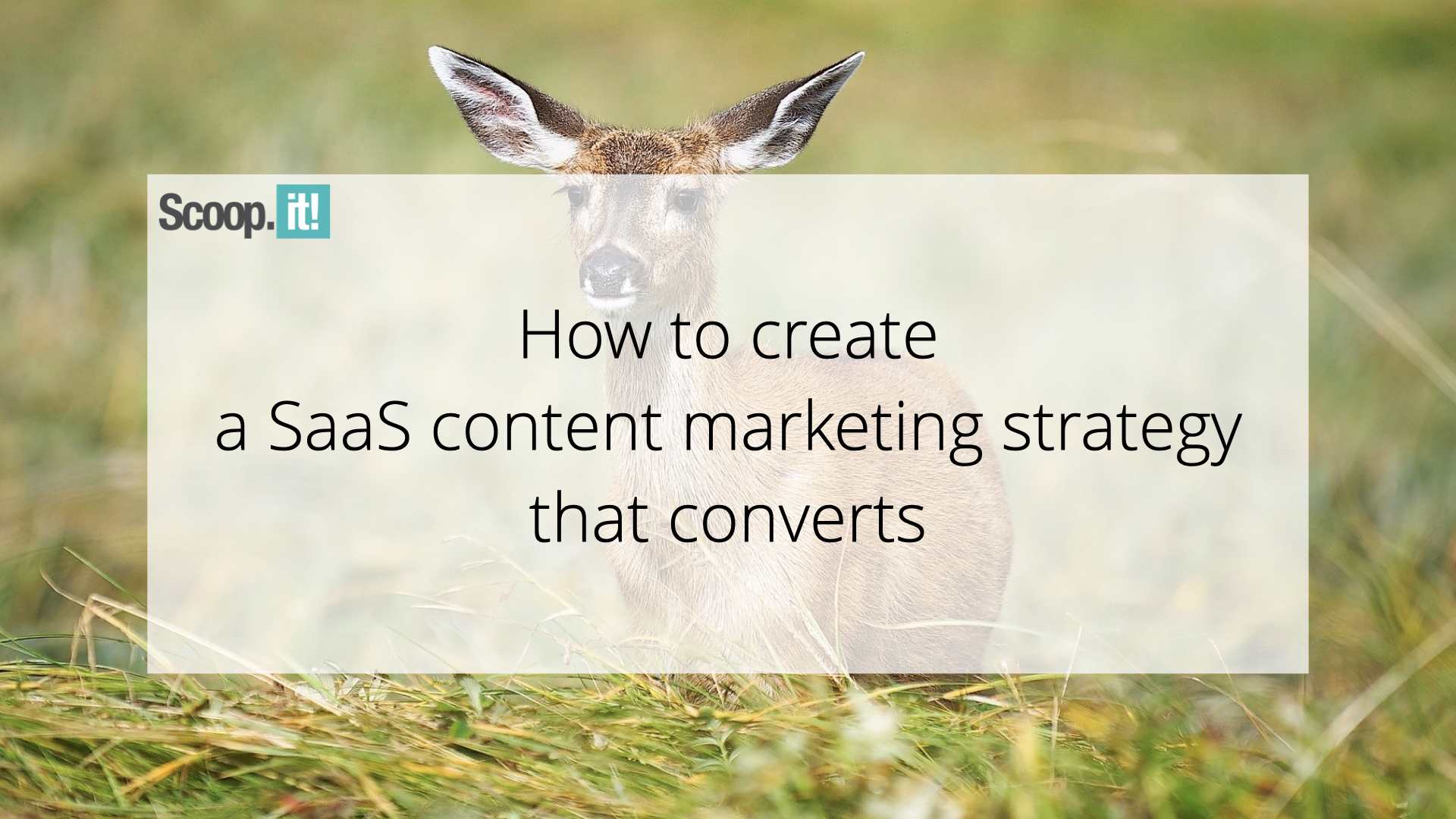 Users can land on your website at different stages in their buyer journey — some have already compared your product to competitors, others — don't even know yet that your tool can solve their challenges.
No matter what stage they are on, with the right content, you can drive more user registration and sales, not just grow your email list. So how to do it the right way? 
In this article, we will explain the specifics of creating highly-converting content for different stages of a SaaS funnel and show successful examples to inspire you. 
Our main focus here are SaaS businesses that are different from eCommerce or a typical B2B enterprise. Let's first see how.
How is SaaS Content Marketing Different?
Lead generation for SaaS has definitely changed over the past couple of years. 
Most B2B companies are offering free resources (ebooks or newsletters) in exchange for an email address, like in the example below.
But does it really work for your SaaS business? 
For a SaaS business, creating some free content to generate sign ups is not enough to achieve key SaaS goals. You have to make sure content helps communicate how your product solves user challenges to help you generate more user registrations (not just email sign-ups).
Zapier is doing it right by showing how their tool can make integrations easier aiming to relate to the content described in their articles. They are even using various call-to-action to bring a user from reading an article to signing up for a trial.
Integrating CTA buttons in your content is a great way to get users to register for a trial, but you also have to remember that user acquisition is only one part of the equation for a SaaS business. 
Imagine that most B2B businesses are using content marketing only to acquire customers and other tools to retain them.
"For a SaaS business, content is prevalent at all stages of their funnel, including onboarding. Once a user has registered for a free trial, you should help understand your software better with onboarding resources, says Omer Usanmaz, CEO & Co-Founder of Qooper Mentoring & Learning Software
Let's put it straight — SaaS products are complex and you have to be creative to explain their value before a user registers for a trial or buys your product. It's not the same as explaining the value of a coffee maker! 
This often means that you have to cover various use cases where your software can help users and weave your tool into the narrative.
When evaluating the success of your content creation and distribution effort, you will also see the difference in reporting — you will have to use metrics that are core for SaaS such as MRR, ARR, churn rate, and other SaaS-specific metrics. They are rarely used by other businesses such as enterprise B2B companies.
How to Build a SaaS Content Marketing Funnel?
To create the right content marketing strategy, you have to tailor your content to sales funnel stages — top, middle, and bottom of the funnel. Let's see the differences between them and review some useful examples.
Top of the Funnel SaaS Content
People who stumble upon your top of the funnel content are not looking to purchase a tool yet. What's more — they often type queries that don't have a transactional intent.  
That's why in SaaS companies, top of the funnel content is rarely prioritized in their content calendars. You'd need time to nurture leads before they finally convert and who does have time for it when your key priority is generating sales as fast as possible.
But there is also another reason why many SaaS companies fail with top of funnel content — they don't have a strategy to bridge the gap between educating customers and presenting product value. 
To make your top of funnel content successful, you have to do exactly it. Even though it might seem that your audience is far away from converting into a paying customer, you can still raise awareness about your product and generate user registrations.
Check out how Miro is achieving it by presenting their product as an example of a solution in their article.
To cover top funnel content and start  your own blog and resources page, you can create guides, articles, listicles, and even how-to or DIY pieces. You just have to be smart about how you are going to use it to present your product. 
Don't try to be overly promotional, just use the reference of your product as a natural example illustrating the case mentioned in your content piece. Then, add a convincing CTA that communicates value for a customer and voilà— your top of the funnel content is generating product registrations and sales.
Middle of the Funnel SaaS Content 
At this stage, users are already looking for specific solutions. They should have their problems and challenges defined. This is the time to offer them possible options for resolving it. 
You can start with defining use cases and keywords users type in Google. For example, if you are promoting one of project management tools you can come up with the following use cases. Let's see it on the example of Monday.com.
Some of the possible use cases: 
project management 
content calendar 
event management
product launches
strategic planning
The list can go on and on. And it can get longer if you decide to write more use case articles by profiling the industry. Here are some options that can have variations.
project management for sales
project management for marketing
strategic planning for developers 
When it comes to the content type, for this funnel stage, you can create various content pieces such as how-to videos or articles. Referring to our previous example with a project management tool, you could come up with this topic — "How to Create a Content Calendar in 7 Steps".
Templates is another way of approaching MOFU content. For example, there are over 120K queries containing the phrase invoice template. But how can you convert user interest and demand for the keyword in more registrations? 
For example, on their landing page, InvoiceOcean shows invoice templates in different formats and offers a better alternative — an automated system of issuing invoices instead of the manual one and more professional templates to use. These templates make it easier to avoid issues with missed or outstanding payments.
Along with templates and use case articles, you can also go with checklists. Hypercontext is using checklists to generate registrations by preparing ready to-do lists that can be used straight away — without requiring registration. 
However, if you want to store information on your progress and preserve data, registration becomes your next step.
Bottom Funnel Content 
With the bottom of the funnel content, you are targeting users who are actively comparing different services and are about to make their buying decision. 
When examining options, people are typing these phrases in Google: 
alternatives to [software]
[software 1] vs. [software 2]
[software] reviews
best/top [software]
The content they find online helps them weigh out their options better and make the right decision. 
After running their search, they usually end up reading review sites, comparison pages and listicles, or articles of independent bloggers. Here are the search results you will see when searching for the best email clients.
Let's have a brief look at the main content types that are useful at this stage.
For users who are looking for the category keywords such as "best", "top", "most popular" [software], you can create comparison listicles. 
Check out this example below — you can see various tools for onboarding. Most of them are not direct competitors of the website where the article is published.
Creating listicles of the best tools can help you drive high value traffic that is about to convert into paying customers. But what else can you do? 
Your users can also type the phrase [your software] vs. your competitor competitor or [competitor] alternatives. 
In this case, you can create an article or a landing page that compares your tool to your competitor. 
You are already thinking — but wait, am I allowed to do it from a legal point of view? You definitely can, if you are objective. You have to choose a set of criteria that you will use to compare two or more tools and present information that is true and unbiased. This means you can be overly promotional about your tool and critical about competitors.
How to Set up Content Production & Promotion Workflow (+Tips)
So now you know how to look at your content strategy and can start drafting one now. But planning is just one step to success. To make the next one, you have to ensure your content production process is effective. 
Here are some recommendations to help you execute your strategy.
Prioritize better  — once you have a list of topics that you want to cover, decide what content stages you want to cover first. It's usually a better idea to start with creating content that converts at a higher rate — bottom and middle of the funnel content before proceeding to the top of the funnel topics.
Make a proper research — define the core and secondary keywords for each article, evaluate top 5-10 competitors that already rank for your core keyword online. For this, use keyword research tools and SEO software of your choice.
Create a timeframe — set deadlines for content production and promotion of each article on your agenda. Break the process into small stages — each with a specific deadline. Reserve some buffer for each stage to avoid delays.
Write content briefs — clearly define the scope of each article. Include the main and secondary keywords that you pick during the research phase. You can also proceed with adding an outline for your article or leave it as a task for a content writer.
Assign roles effectively — coordinate the work of your team and make sure everyone knows what they are working on. It includes creating detailed tasks with a detailed description for all team members engaged in the content promotion and distribution process including writers, designers, and developers. A marketing resource management tool can make this process very easy. 
Working with professional writers — keeping a content production team in-house can be costly. It can be the case that the best writers are freelancers or are working for content agencies. That's why you might want to look for associate writers or a content production partner instead of keeping the process in-house.
Focus on visual content — You not only need to focus on written content but also on visual content. Create quality images and GIFs to step up your content quality. Use an image editor to edit image online in order to save time thereby increasing your productivity.
Summary
Creating a successful content strategy for a SaaS business requires catering to the needs of users on different stages of a sales funnel. 
One of the main mistakes SaaS companies do with content writing is sounding too promotional or not mentioning their product and presenting it as a solution to user challenges. 
Hopefully, after reading this article, you can set the right trajectory for creating content that converts instead of just growing your email list. Now, it's time to break this strategy into smaller steps and implement!