Gas station businesses are generally a common sight, but operating one is tough. The fuel market is competitive. A standard gas station must maintain a certain level of pumps, convenience store selection, and updated appearance to stay afloat and attract customers.
With the covid-19 pandemic no longer keeping Americans from traveling regularly, the energy sector is back and booming again. If you look at gas prices over the past few years, it's clear that demand is back, and gas station business loans could be a great tool in making sure your gas stations and convenience stores are kept up to date.
If you're looking to buy a gas station or are already the owner of several, you should also look into gas station business loans. Financing may provide small business owners with the funds to meet various business goals. Whether adding employees, financing new equipment, or adding a car wash to generate more revenues, you can use small business loans to make it happen.
In this guide we'll answer the following questions and more:
What Are Some Uses of Gas Station Financing?
Gas station loans provide funds for many different types of business expenses. The most common uses include:
Purchase or Upgrade Equipment
Gas stations are notoriously known for their high maintenance costs. As a business owner, it's essential to keep your equipment updated to ensure it remains functional and safe for your consumers. One way to do this is by using a gas station loan.
However, if you take out an equipment loan, you will only be able to spend it on business equipment replacement or upgrades. It cannot be used toward other expenses like a business line of credit. The type of financing is perfect for replacing fueling pumps and other equipment.
Pay Everyday Expenses
You need to cover many ongoing expenses to maintain and grow the gas station business. To help you pay for these expenses, consider applying for a gas station business loan. These loans can help you with extra working capital to pay for the following:
Rent or Real Estate
Utilities
Payroll
Insurance
Fuel
Maintenance
Renovate the Gas Station
From store displays to televisions, gas stations with a modern look help make customers comfortable while fueling their cars. If you are looking to improve your gas station's appearance, you may want to use a business loan. You can use that funding to make your store displays, storefront, or interior appealing. Environmental concerns can also be a reason for the need to renovate.
Stock Up on Inventory
You can use a gas station business loan to purchase inventory to ensure enough products are on hand. If your gas station offers limited inventory, consider expanding your food options and other convenience items patrons frequently request.
Expand Your Gas Station 
If you're a small business owner with one successful service station, why not expand your business? Using your small business loan funds, you can afford the expansion costs of things like convenience stores. But how do you want to grow? Do you want to open a new, more prominent location, or do you want to expand your gas station? Either way, gas station financing can help grow any gas station business in various ways. 
Cover Unexpected Expenses
Regardless of the industry, unexpected expenses are likely to cut into your cash flow. When unexpected expenses arise, having access to working capital can be a real lifesaver.
If a fuel pump breaks down or underground tanks need repair, small business loans can help you pay for it. Perhaps your gas station is in an area that frequently experiences inclement weather, or your gas pumps get damaged by customers in accidents. Gas station loans can help you make repairs and pay for unexpected costs.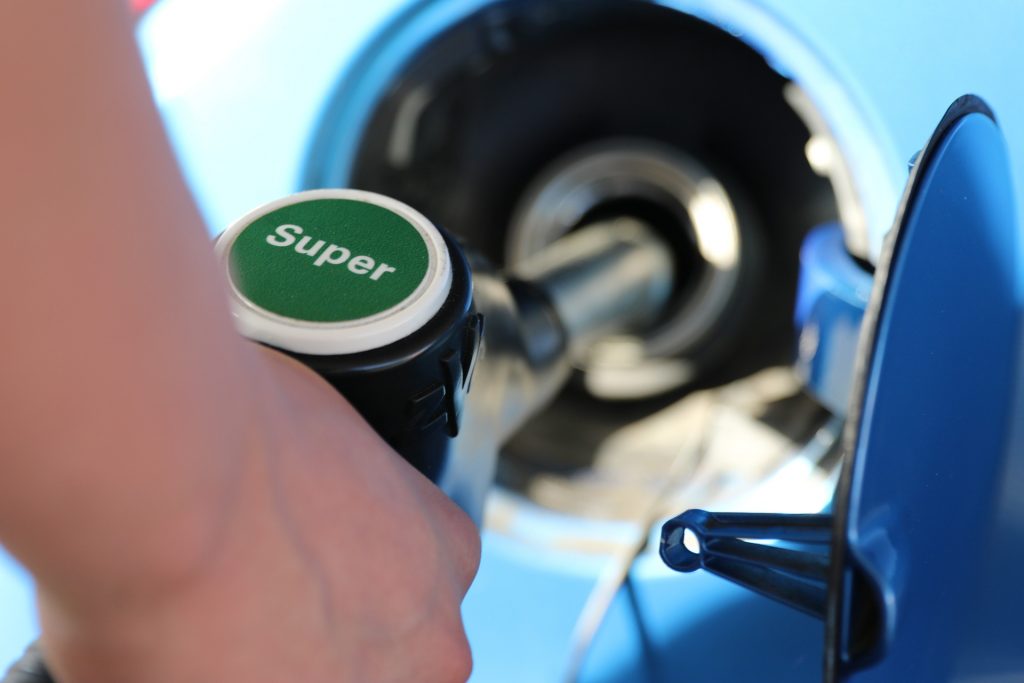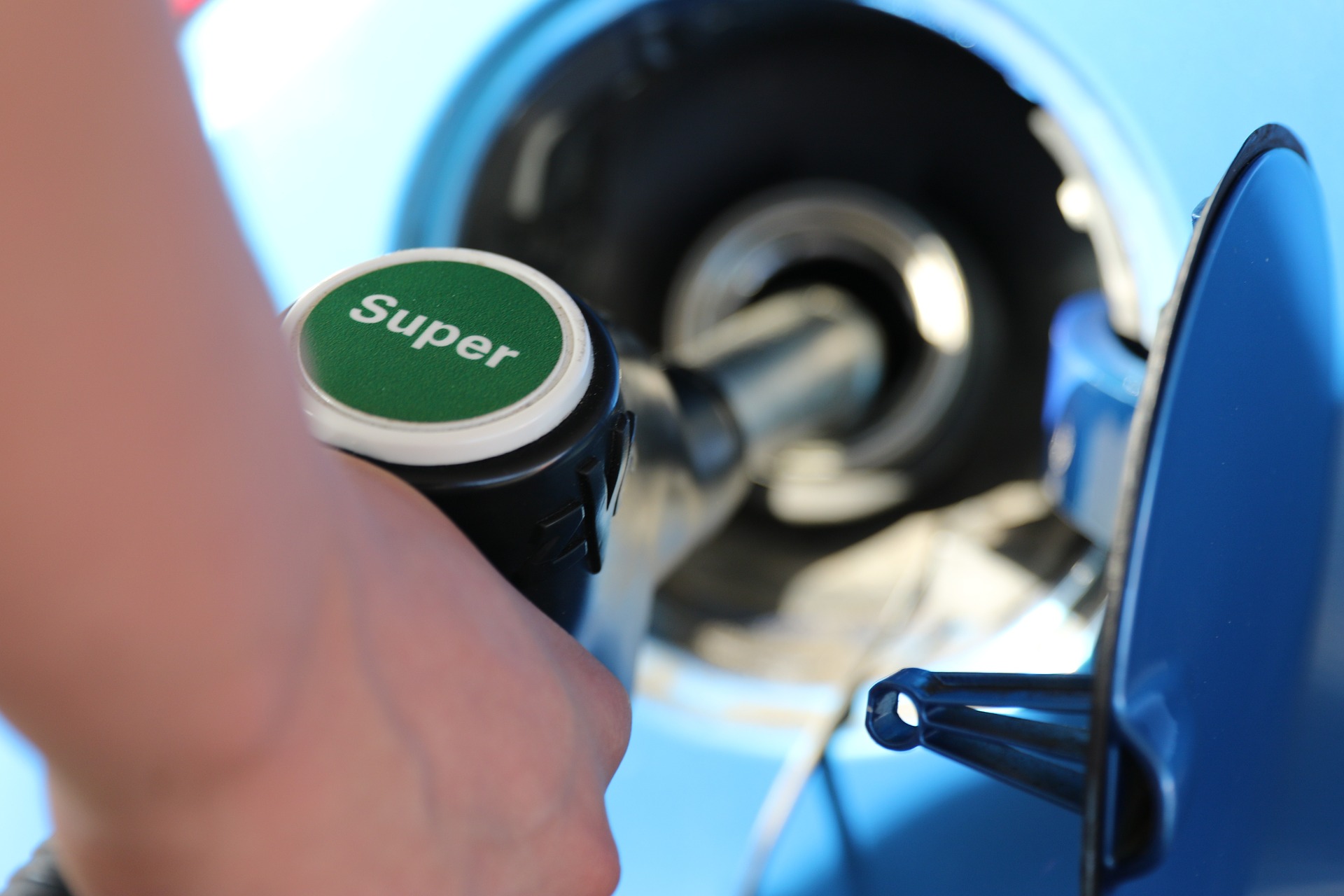 What Are the Types of Gas Station Business Loans?
Gas stations are generally financed by a combination of cash and bank financing. The type of financing used depends on the business valuation of the gas station.
There are many options for business financing, but your specific needs and requirements will determine which loan best suits your situation, whether you own one or several gas stations.
Some of the more common types of business funding include:
1. Business Term Loans
With Term Loans, you receive a lump sum gas station loan that you pay back to the lender in monthly payments over a set period of time, anywhere from a few months to several years. A business term loan may be the best financial choice for your gas station if you know exactly how much money you want to borrow and your credit score qualifies you for a lower interest rate. Gas station financing rates will depend on your gas station's time in business, annual revenue, and credit score.
2. Business Lines of Credit
Business lines of credit provide small businesses with access to flexible financing. They are similar to a credit card in that you borrow as much or as little as you need up to a set limit. You only pay interest when you draw funds. However, it's different than a term loan because you get all the loan proceeds upfront and must pay them back over a set term with interest. There are options with no collateral required for a business line of credit, but this might mean higher interest rates than a secured line of credit.
3. SBA Loans
The Small Business Administration (SBA) also offers an SBA loan product (small business loans) for gas stations, among other types of businesses.
SBA loans are generally more challenging to get than other types of financing because of the extensive requirements. Notably, SBA business loans come with low interest rates and extended repayment terms. Loans are guaranteed by SBA, so if a business defaults on payment, the SBA will cover the debt for the lender, but that doesn't mean you're not obligated to pay back the loan.
The SBA's 504 loans are available from certified development companies (CDCs). The borrower must put down at least 15% for gas stations instead of 10% for other industries. CDCs and lenders will combine to provide the rest. The CDC obtains a guarantee from the SBA for a portion of its share. An SBA Express Loan is available for working capital, and construction, while SBA 7a could be better for real estate acquisitions and large machinery. Repayment can range up to 25 years. The time to funding ranges from 60-to 180 days, depending on how much funding you're applying for and the loan program.
4. Equipment Financing Options
If you need funding to purchase new equipment, such as gas pumps for your service station, equipment loans can help you out.
Gas station equipment financing is an option that can be used to purchase service station equipment; this type of financing is secured by the equipment you're buying. Your equipment will then act as collateral for the loan. Note that the working capital lender can legally seize your machinery if you default on your loan.
5. Merchant Cash Advance
Filling stations with a convenience store and other retail businesses and a high credit card sales volume can get a merchant cash advance. With credit card processing loans, the lender will provide a lump sum – and then take a percentage of your daily credit card sales until you've fulfilled your obligation.
What Are Some Requirements for Gas Station Financing Options?
Your local bank or an alternative lender will look for several things when considering whether to lend money to a gas station, including the following:
1. Capability to afford loans
Gas station owners must be able to pay for financing out of their revenues. If not, they won't qualify for most types of financing. Lenders look at the company's financial statements to see if it can sustain itself, pay all everyday business expenses, and still have sufficient working capital left over to make payments on the business financing.
2. Industry experience
Lenders often prefer to work with business owners who have experience in the industry. Suppose a gas station investor wants to get into the industry but doesn't have direct experience managing a gas station. They can hire an experienced manager from the existing business and retain that manager for a few years to transition smoothly.
3. Assets and Equity Injection
SBA-backed or otherwise, all business loans require that you put up equity in addition to the amount of the loan when purchasing a business. Lenders expect gas station business buyers to inject about 15% of the business value into the transaction. The equity injection cannot be borrowed and must come from your funds.
4. Credit Score
A borrower's credit score can be critical to a lender in deciding whether to make or guarantee a loan or line of credit. Banks use credit scores as an indicator of potential risk. The SBA uses it to determine if and how much it can lend to small business owners as well.
5. Transaction Size
Each lender has its loan limits, so it could get declined if a transaction is too big (or too small) for that lender.
6. Real Estate Provision
Gas stations need a good location to succeed. Statistics show that if the station doesn't own the real estate, it sits on, it is more likely to lose its revenue and location. Mortgages often include a clause that allows the lender to control the station if its revenues fall too low. Most lenders also require that the business have a lease that extends beyond the loan term.
7. Additional Revenue Sources
Gasoline or diesel sales are one of the lowest-margin businesses. Banks consider fuel-only stations to be risky. As long as you can show that you have additional revenue centers—convenience stores, car washes, or automotive maintenance shops—the bank will consider your business a safer investment.
8. Environmental Issues
Gas stations sometimes have environmental problems that can be costly to resolve. Potential hazards include underground oil leaks and mechanical breakdowns or issues in the fuel storage tanks. Regarding environmental risk, your interests and those of the lender are aligned. Borrowers and lenders don't want to see these problems ruin their investment.
9. Good Financial Records
Cash sales are a large portion of the annual revenue at gas stations, but some smaller operators may not be recording these sales properly. If a lender does not feel comfortable financing this type of business, neither should you—it could derail the transaction.
10. Reasonable Valuation
Most lenders do not want to be involved in overvalued acquisitions. A lender's due diligence generally starts with industry guidelines and then moves on to other stages of the financing process, including obtaining collateral appraisals and business valuations. Lenders want to make sure that the purchase price for a gas station is reasonable before approving financing.
11. Active Business Owner
Some buyers buy a gas station, intending to run it as an absentee owner or without participating in the day-to-day operations. Banks are usually unwilling to lend money for such gas station transactions unless the owner has a track record of established business running multiple gas stations. Banks prefer to lend money only to owners who will work at the gas station full time.
12. Lender Area of Expertise
Lenders differ in their comfort level with acquiring properties such as gas stations. It is not a good idea to present an offer to a lender unfamiliar with these types of acquisitions.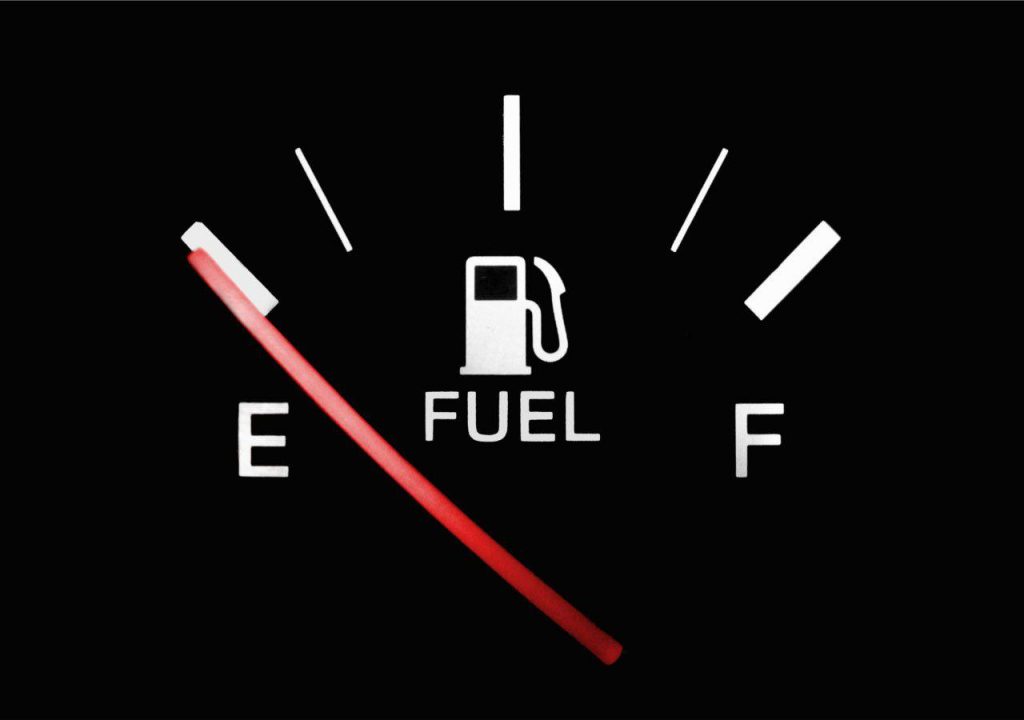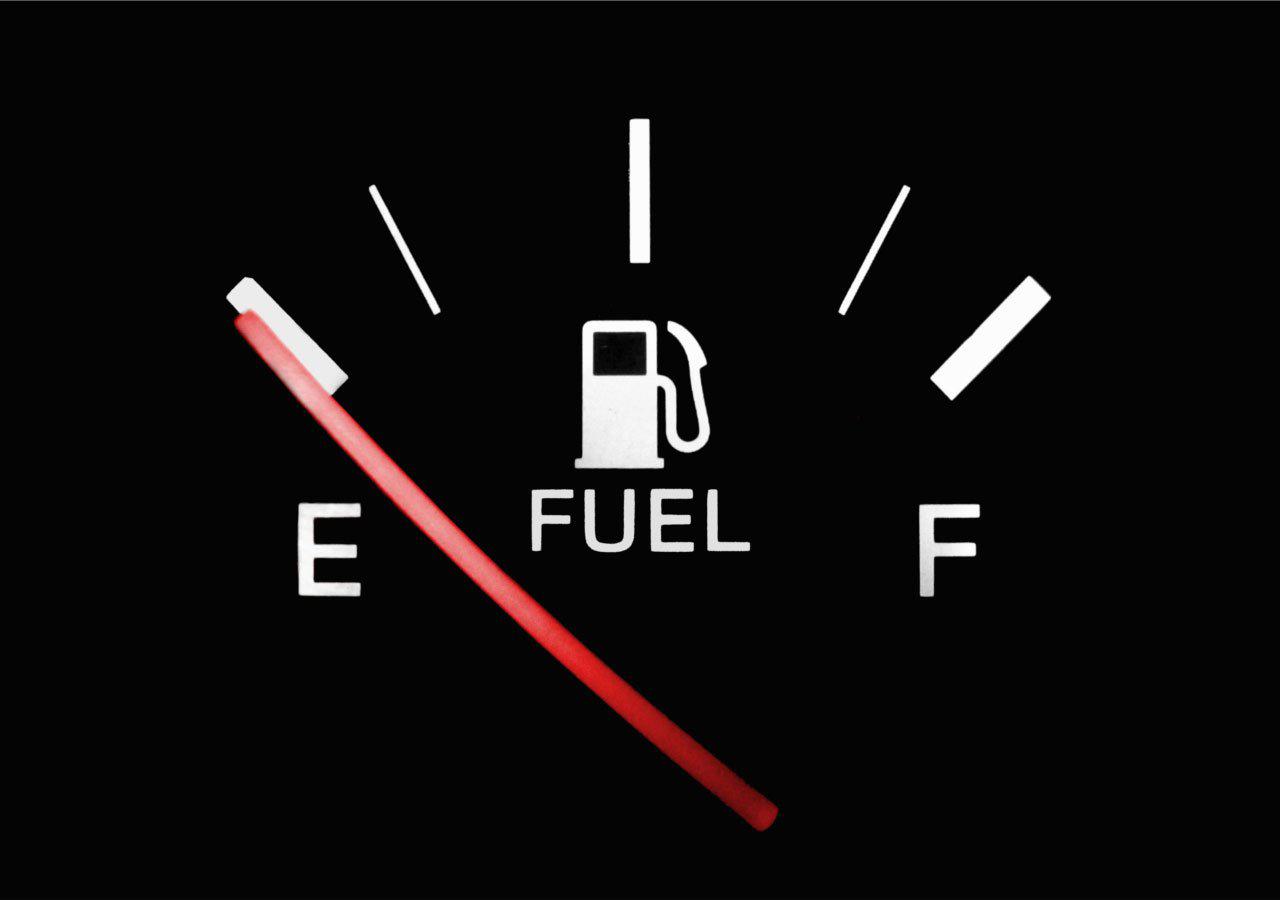 How Can I Find Gas Station Business Loan Providers?
Commercial gas stations have unique characteristics that make them more challenging to finance. Business loans for the gas station industry are available through conventional and alternative lenders. The latter type of lender is sometimes favored due to the difficulty of obtaining financing from a bank.
There are many gas station business loans to choose from, but consider your unique financial situation and needs before deciding. You can search online or have an experienced account executive at United Capital Source guide you through all available options.
How Can I Apply for a Gas Station Business Loan for an
Existing Gas Station?
You can apply for business funding by filling out our short online application. This ensures you have all the details to select the correct type of financing your gas station business needs. If you have questions, you can talk to a knowledgeable account executive to learn about funding options.
Once you know what type of financing program works for you, United Capital Source can help process your application and help to get it approved.
Frequently Asked Questions –
Small Business Loan for Gas Station
:
What are the typical reasons for a declined gas station business loan?
Because many people buy gas and convenience store items with cash, it may be difficult to fully document and prove your income. If your business records do not provide concrete proof of income, it won't be easy to qualify for a loan. Traditional banks typically will decline a loan if your business records demonstrate decreasing sales or if you lack collateral or a significant amount of managerial experience.
What is the best gas station financing option?
The best financing option depends on what you need the financing for. Do you need new equipment for the auto shop in your service station? Or maybe you're looking to buy another gas station. Yes, you're borrowing money from a lender, but the loan reason should dictate what the best available option is for that specific reason.
Is collateral required for gas station business loans?
While some types of loans require collateral, certain loans do not like a merchant advance and some lines of credit. If you're using equipment financing, the equipment itself will act as the collateral. Check with each lender to see their loan terms and collateral requirements.
How long is the approval process for a gas station business loan?
Traditional or conventional loans can take 30 days to 6 months to complete, depending on your financial needs and lender requirements. Options like a merchant advance could be processed within a matter of days/weeks.
Is a down payment required for gas station
business acquisition loans
?
Yes, the SBA requires at least 15% off gas station purchases, and traditional banks could require up to 40% down.